SAFERS consortium is pleased to invite you to participate in the upcoming International User Requirements Workshop (IURW) which will be held in a virtual format on the 24th and 25th February 2021. The event will be comprised of two morning sessions spanning 3 hours from 9:30am to 12:30pm CET each day.
Please, find the preliminary IURW agenda [here].
 
As a participant, you will have the opportunity to co-design the next generation of forest fire emergency management system and contribute to increasing the resiliency of our society against forest fires and advance towards the achievement of Sustainable Development Goals and the EU Green Deal.
 
The Workshop will be organised by the SAFERS Consortium with the participation of professionals in the field of forest fire management (e.g. security practitioners, scientists, land managers, volunteers), and it will aim to identify requirements and co-design solutions that will drive the development of various intelligent services of the SAFERS integrated platform.
 
TO CONFIRM YOUR PARTICIPATION, PLEASE FILL IN THE REGISTRATION FORM HERE. The week before the workshop you will receive an email with the Zoom link to attend it.
In appreciation for your collaboration with the SAFERS project, participants will be rewarded as the following:
All participants will be given 1 year of free access to the SAFERS platform and the possibility to use all SAFERS Intelligent Services.
The members of the group that will create the most voted co-design will receive a special prize!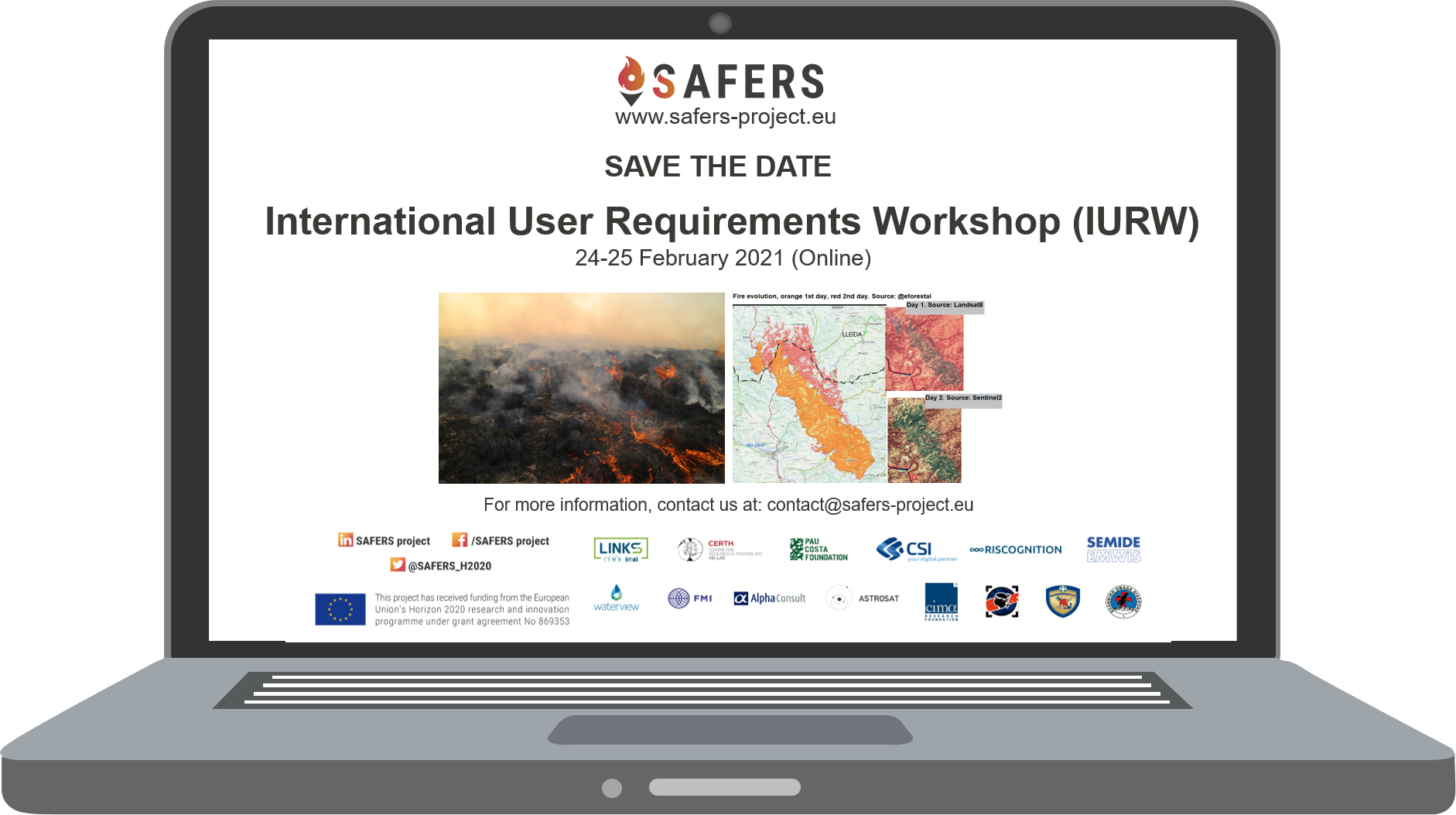 We are looking forward to welcoming you in our IURW and to co-design SAFERS services together!