On February 24th and 25th, the SAFERS International User Requirements Workshop (IURW) was held in a virtual format with the purpose of identifying requirements and co-designing solutions for the development of SAFERS platform. The event was attended by around 90 participants who represented heterogenous profiles: wildfire specialists, mainly from across European countries, but also from North and South America and North Africa.
Among the participants were security practitioners (firefighters, civil protection services), scientists (fire ecologists, social scientists) and other people working in the public and private sectors (wildfire analysts, environmental consultants, forest services, environmental educators).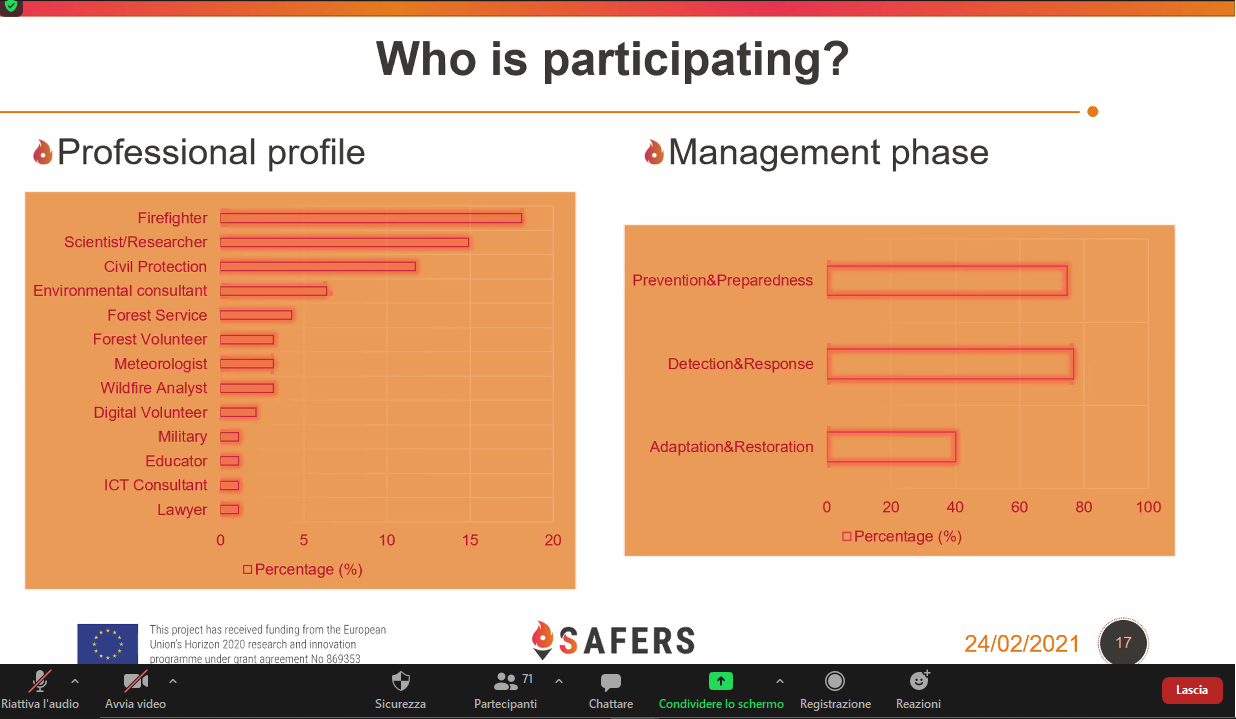 The first day was organised around the Scenario Analysis Activity, that served to establish an understanding of the activities undertaken and information and data required for wildfire management, whereas the second day was organised around the Co-design Activity, that served to identify preliminary system requirements for the development of the intelligent services as components of the SAFERS platform. Both activities occurred in an interactive environment leading to insightful inputs, varied perspectives and enriching discussions between participants and members of the consortium. The outcomes of the workshop will be made available in a public deliverable of the project due for release within the next few months.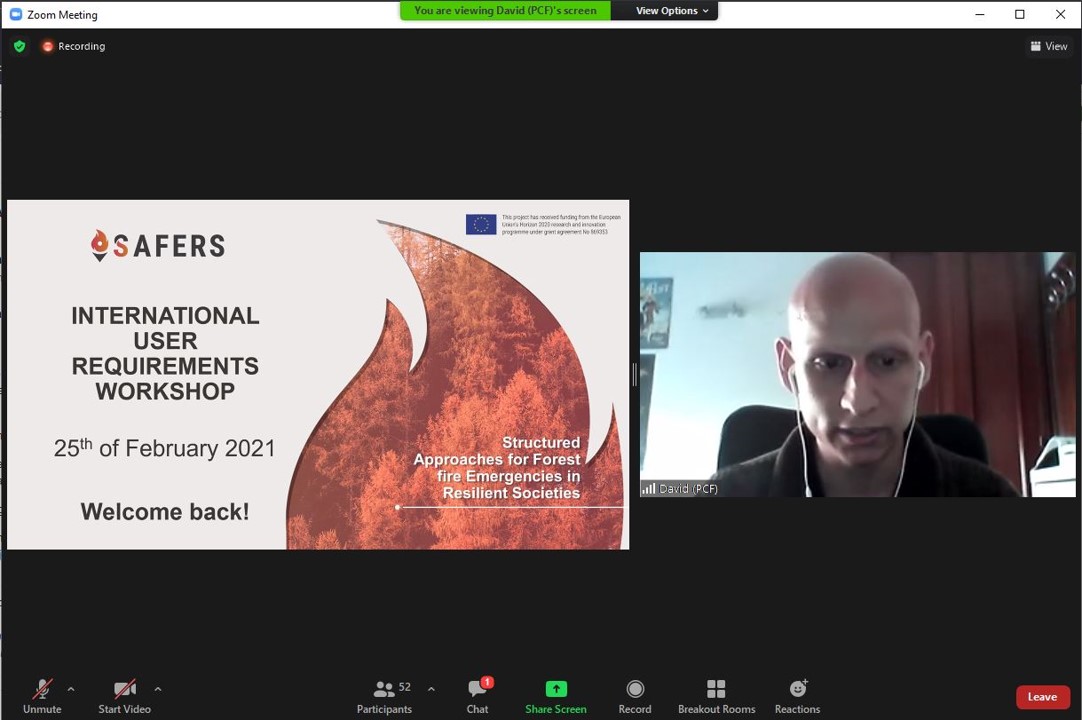 SAFERS Consortium is very satisfied with the workshop outcomes. For that reason, we want to express the gratitude to all the participants for their great contribution, and encourage them to closely follow the development of the project and take part in the future activities which will be organised!