This SAFERS "On-demand nowcast and forecast" intelligent service aims to predict the spread and the potential impacts of an active fire, based on Earth Observation data, in order to support the decisions-making during forest fire emergencies.


In particular, this service aims to provide on-demand nowcast and forecast to be used to predict fire behavior, to define the strategy of fire attack, to anticipate emergency conditions, for adequate planning of evacuation and to simulate fire attack strategies.

Wildfire management phase: prevention and preparedness; detection and response.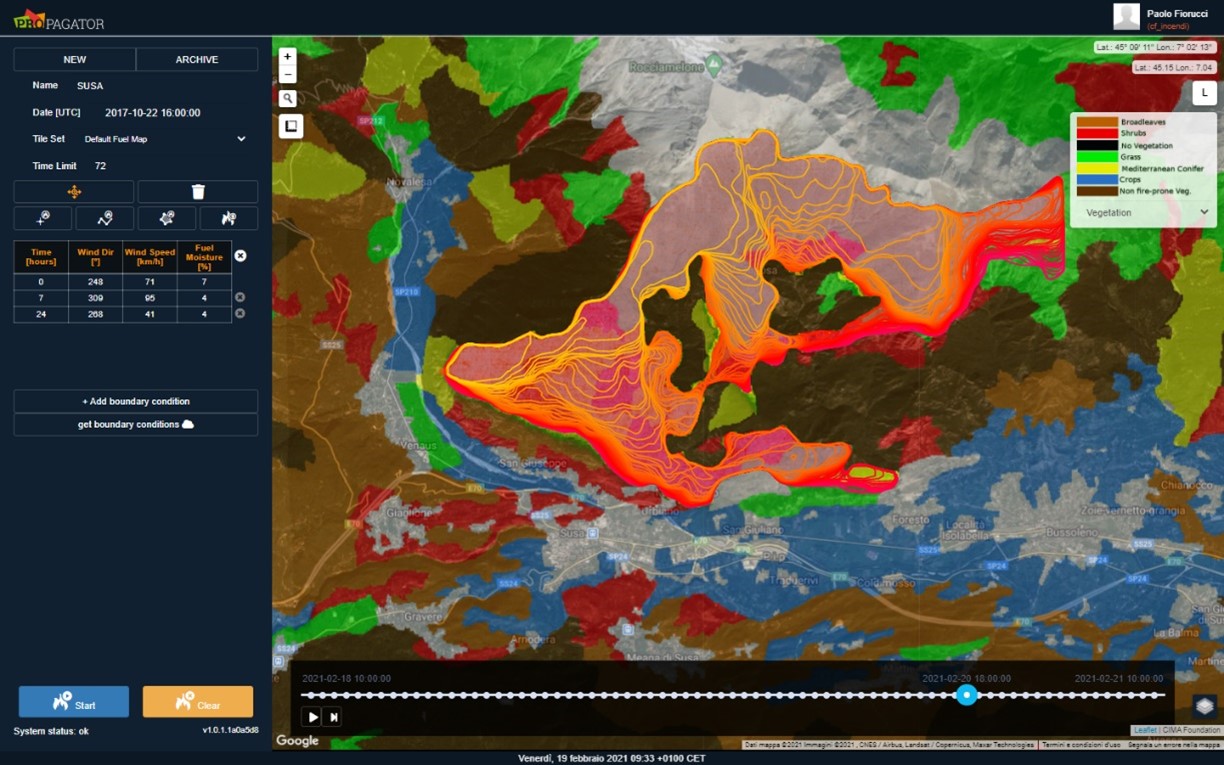 Example/mock-up of the SAFERS "On-demand wildfire nowcast and forecast" service