This service will provide forecasted occurrence risk of relevant, high-impact weather variables and indices for wild/forest fires in time scales of days up to six weeks. In detail, the SAFERS intelligence service will deliver information and data related to:
Short-range Weather observations and Fire Weather (FW) indices (up to 14 days): this service provides twice-a-day updated forecast up to two weeks ahead. This forecast is updated on a daily basis and allow its visualization over map, with different timeseries, zoom-ins, pan, overlays of different weather parameters with other data. These indices give information for awareness and early warning potential risk;
Medium-range Weather forecast and Fire Weather indices (from 15 days up to 42 days): This service provides forecast up to 42 days and it is updated twice per week. It allows the visualization over map, timeseries, zoom, pan, overlays of different weather parameters with other data. These indices can be used in response-phase of forest fires;
Probabilistic forecast (long term forecast), which will allow the visualization on map under user-defined thresholds;
Weather alerts and early warnings, with user-defined thresholds and parameters.
The service involves statistical post-processing methods utilizing real-time and historical EO data, covering the whole sub-seasonal forecast scale that relevant to SAFERS for selected two pilot data sets provided by the European Centre for Medium-Range Weather Forecasts- ECMWF. In detail:
ECMWF-ENS system (0.2° x 0.2° lat/long grid) T+0h to T+360h;
ECMWF Monthly forecasts (0.4° x 0.4° lat/long grid) T+366h to T+1104h, updated twice a week.
These data sets will be available to any area on this globe.
Wildfire management phase: prevention and preparedness; response phase.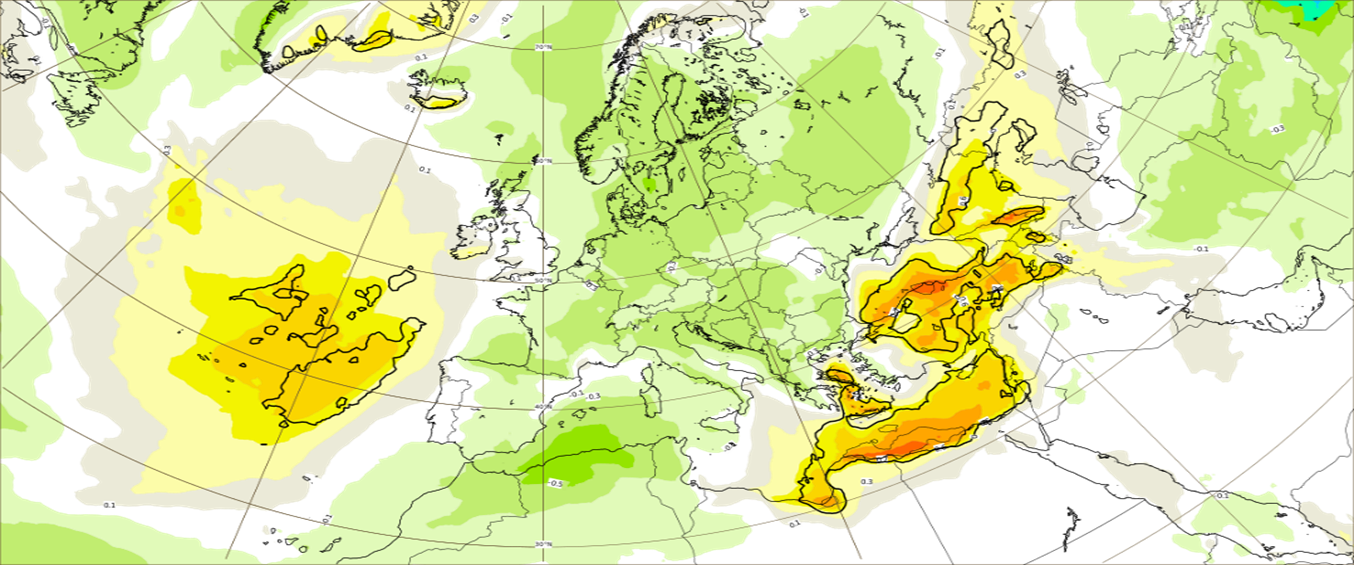 Display example of SAFERS Sub-seasonal weather forecast